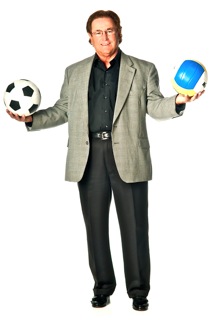 Who We Are
Twenty-four years ago, Tim McCormack introduced recreational sand volleyball in Omaha, NE with tremendous success. Having built 10 complexes in 3 states, Tim decided to found Thunder Beach in 2009. Now, Thunder Beach is the only sand sports franchise in North America. With over 20 years of experience in our industry, we have the tools and knowledge to be the perfect add-on profit center for your company!
"Tim's track record in our sport is long and successful. I encourage anyone interested in Beach Volleyball to meet with Tim and hear how he can create a valuable opportunity with you. I fully support the Thunder Beach program." – David C. Williams, Former Managing Director of Beach USA Volleyball
What We Do
We operate almost exclusively as an add-on profit center to existing companies such as; Bowling Centers, Sports Bars, Family Fun Centers, etc. If you meet our qualifications we will, at little to no cost to you, build a sand sports complex, recruit and run the nightly programs, and perform a profit split with you, the existing company. You receive 100% of the food and beverage sales sold at our facilities, while we receive 100% of the registration fees. That's right, for little to no cost, we, or a franchisee, will come in and turn underutilized land or empty parking space into a profit center that brings in hundreds of new customers every night! We manage our complexes, so you get all the benefits with none of the hassle. All you do is sell these customers food and drinks and watch your revenue increase.
Thunder Beach's Advantage
Thunder Beach has many advantages that make us the leader in our industry. Some of these are:
Partner with Thunder Beach!

What are you waiting for? There's low cost to you, we manage our own complexes, and you receive an additional revenue source. Pick up the phone and call us at 402-391-2466 or email us at thunderbeachusa@gmail.com. We'd love to talk to you!
Request Information Now!