Thunder Beach has two options available for your company, either a franchise location or company store. Read below for more details!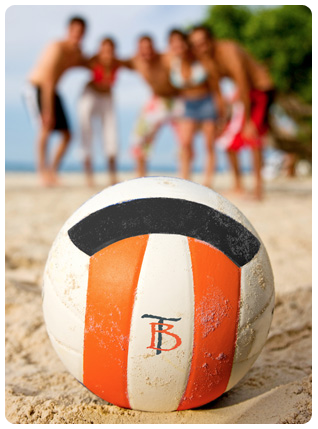 What if I don't want to be a franchisee? Can I still have Thunder Beach at my business?
Yes, you can! If you meet our qualifications, Thunder Beach will still build out a complex on your existing business and recruit a manager to run the location. You do not need to become a franchisee in order to partner with Thunder Beach. Click here to request information!

Why Be a Thunder Beach Franchisee?
Franchise opportunities at Thunder Beach have a lower risk attached to them than many franchises. Building a complex costs approximately $70,000-170,000, depending on the size and location of the complex. This could be recouped in 2-3 years. We also work with you to get very agreeable lease agreements for your location. Additionally, the number of employees required to run a complex is minimal. In essence, we cut out a majority of the overhead costs that give franchisees nightmares. This means that almost all the volleyball registration fees go straight towards making your complex profitable.
Thunder Beach also offers a vast support network for franchisees. Some of the support you can expect:
Apply today!
Fill out an information request form and submit it to start getting more information. With a lower investment cost than most franchises, and the support and experience offered by Thunder Beach, we're at least worth talking to. Leave behind the ordinary and mundane and come live life on the beach with us. We look forward to hearing from you!

Testimonial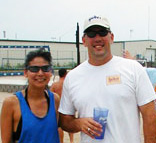 Dave Sutko
Spikes Beach Bar & Grille
Co-Owner
www.spikesbbg.com